THE BLUES COWGIRLS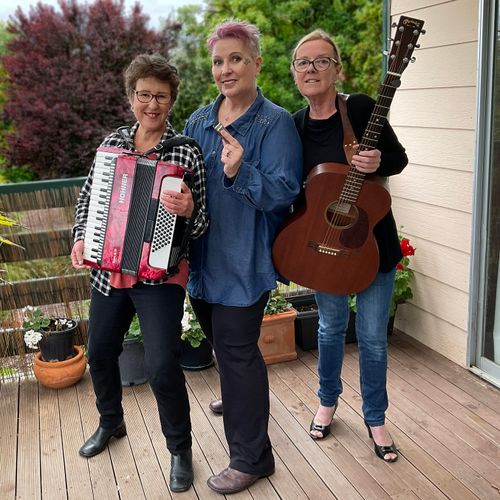 THREE-PART VOCAL HARMONY HEAVEN
They're back! The reunion of these three gorgeous powerhouse voices working in solo and blending in blissful harmony, singing all the favs from the silly to the sublime.
It's been 17 years since their 2004 album release "Ask Any Woman". The gals have continued singing and making their mark in the Blues and Folk scenes and their voices are in fine form, along with their excellent harmonica, guitar, piano accordion and kazoo of course!
Joining them is smiley Matt Nightingale on upbright bass, Bob Rodgers (guitar, banjo, mandolin) and Dave O'Neill (fiddle).
2004 Album "Ask Any Woman".  
2007 Performance at DJ's "Glory Box" show Folkus Room, Mawson ACT.  
2021 Revival performances in Canberra.